JPSG Sentinel Security Services
The JPSG Sentinel Security Sections, specializes in high end, customer service focused security and solutions.
Since our inception in 2003, our goal has been to meet and exceed our client's expectations.
We accomplish this by actively utilizing both internal and external active management techniques and focusing our services tuned to our clients' hierarchy of needs, resulting in a high quality service our clients and employees appreciate and respect.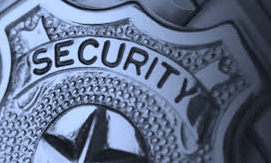 SECURITY GUARDS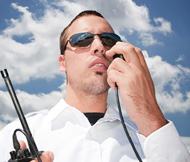 Static Defence
We at JPSG Solutions recognise the challenges of providing a secure working environment – particularly when a client's worksites are geographically dispersed.
Our Strategic Department and its vast archives of Static security solving techniques give us the frontal positioning edge where we can utilize a variety of procedures to solve our client's needs and demands, including Shift Supervisor, Entry Control Point (ECP) Guards, Watchtower Guards and Interpreters.
This is a selection of the services we provide to guard our clients' worksite.
JPSG Solutions security measures are based on a comprehensive analysis of the requirement and may integrate static, mobile and technological security elements.
Our unconventional analysis techniques inform the design and implementation of appropriate, bespoken and leading-edge security solutions.
Such solutions are routinely reviewed and upgraded as to ensure continuous improvements in line with an often rapidly changing security environment.
Service Objects
High Security Areas & Facilities
Private Estate
Commercial Properties & Offices
High End Cars & Luxury Vehicles
Residential Security
School Security
Emergency Patrol
Event Security & Security Guards
Special events security are all specific and different every time.
For each occasion that our personnel are dispatched into the field, they may be at a different location, with different clients, interacting with diverse people, and in entirely unique environments.
Our temporary event security solutions are flexible enough to adapt to changes in season, type of event, and clientele.
Reliability, professionalism, and ability to adapt and react in a dynamic setting are a must.
Our staff functions as our clients' front line customer service personnel in addition to security, maintaining positive relationships and creating new ones.
Our JPSG RecSI Units are dispatched to a client long before the due operative time of planned event.
The RecSI Unit creates specially designed Security trajectory out of a large-scale plan
This Strategic Analysis Deployment Plan is then handed to our Sentinel Security Services Team which executes the contract by using our own innovative solutions for our clients, in order to accomplish their Event specific safety and security objectives.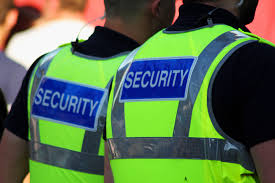 Securiy Objectives
Static Security Guards
Event Guards
Certified Security Officers
Armed Security Officers
Services include
Armed or unarmed certified JPSG Sentinel Security Guards
Security assessment execution by JPSG's RecSI Unit in advance or upon arrival
Standardized or our custom made event security procedures
Site supervisors, posted and patrolling security agents
Access / perimeter control and line management
List and VIP management
ID check, pat down search and metal detecting
Enforcement of law, rules, and regulations
Scalable staff depending on event type, size and location
Temporary patrol car placement
Daily shift confirmation
Mass notification to replace, add, or change personnel
Direct line to management
Choice of uniformed, all black attire, or suit and tie
PROTECTIVE SECURITY
JPSG specialises in the Executive & Diplomatic Protective Branch
We have developed our very own unique strategic customer service functions.
The result is an unparalleled ability to combine customer care and risk management without infringing on what we sincerely consider to be of the outmost importance, the ability to provide high-end protective services to our clients while at the same time making sure that our presence is none intrusive on the client's private and professional lives.
Development of innovative service solutions, integrating manpower and technology has long been the JPSG trademark and enables us to constantly improve the value of our services.
Our Professional Protective Sentinel Divisions are comprised by:
Certified Body Guards
Personal Protection Officers
Close Protection Officers
Executive Protection Officers
There are three more layers within JPSG Ltd. considered as even higher a level of specialized Elite Protective Security Agents Division.
To find out more, welcome to contact us.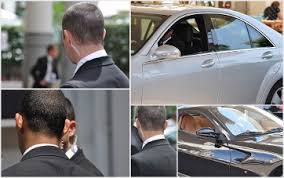 Services We Conduct
Advanced Reconnaissance
Body Guarding
Personal Protection
Close Protection
Executive Protection
Diplomat Protection
High-risk Terminations
Armed Response Protection
Business Continuity
Travel Protection Security
Intelligence & Information Services
Security Threat Assessments
Professional Counter Intelligence gathering
Emergency Response Services